Blog
Kilkenny Ormonde Hotel Blog
The House that Hoban Built
The House that Hoban Built
In naming our new Bar & Brassserie we are pleased to honour James Hoban; a Kilkenny man born near Callan who left these shores in the eighteenth century to establish himself as an architect in Philadelphia, United States. His legacy is probably one of the most iconic of American buildings, the White House in Washington DC.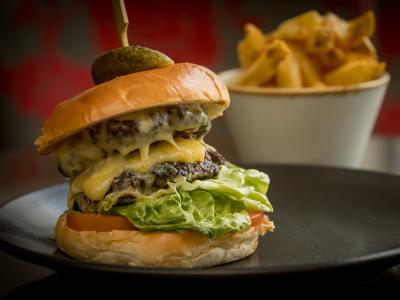 James Hoban was born to a tenant farming family, on an estate that belonged to the Earl of Desart in Cuffesgrange and was trained as a wheelwright and carpenter before he being given an 'advanced student' place in the Dublin Society's Drawing School; where he excelled.  
He emigrated to the States after the American Revolutionary War in the 1790's. His work in South Carolina was reportedly admired by General George and later, President Washington and he was announced winner of the design competition for the White House in July 1792. He went on to work as one of the supervising architects on the Capitol and is also thought to have designed Rossenarra House, in Kilmoganny, County Kilkenny.  
A newspaper in Phildalephia carried this advertisement for James Hoban in 1785
'Any gentleman who wishes to build in an elegant style, may hear of a person properly calculated for that purpose who can execute the Joining and Carpenter's business in the modern taste'.
The ultimate Irish emigrant success story.
---
Meet the Chef
A day in the life of….
Mark Gaffney, Executive Chef at Kilkenny Ormonde Hotel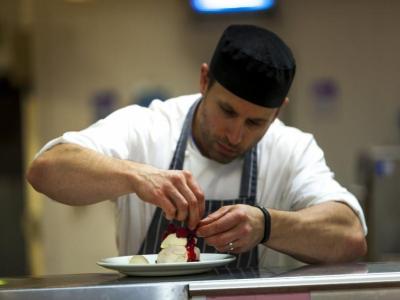 My Food Philosophy … I think that when guests come to a hotel, their dining experience is so much a part of their stay, its part of the good memories they bring back from Kilkenny and hopefully it's a reason they'll want to come back to us.
Sometimes it's the little things….the extra or thoughtful touches… that people might appreciate. Like, we make our own madeira cakes and serve them with teas & coffees
We serve it in the Castle Lounge…it's such a meeting place. Guests hang out here alongside locals and they all seem to love the little bit of cake.
For meetings too, cake seems to be the little sweet hit that makes a break from the business of the day and anyway it's nice to chat over a cuppa and cake. We've been serving this madeira here since I joined the team her way back when it opened. And we do a whole range of varieties but the chocolate marble, the lemon are probably our most popular but the old fashioned caraway and plain madeira goes down really well too.
Breakfast is important to me – I reckon if you've enjoyed breakfast you'll be back so, our homemade brown soda bread and sourdough go down really well.  We make a very traditional Irish Brown soda bread and the sourdough is made in the classic method….how?
At this time of the year we make our own marmalade. We get a batch of Seville oranges and there's something about it – the seasonality of it all and possibly the idea of 'putting food by' in the larder for the rest of the year, that's kind of nice, therapeutic. We make our own jams too from soft fruits grown in the South east –and chutneys in the autumn too. The beetroot chutney we serve alongside our quinoa salad is nice; we make that very regularly… Homemade jams and chutneys -that's maybe something I don't think that guests expect.
Casual Dining - I suppose its because of our location right in the heart of the City, that makes the Ormonde a good spot for Casual food.,… Buttermilk battered goujons, a dish that's hard to resist if you're looking for something relaxed and we make a lot of them!
Making ravioli is a skill that chefs love'and the house Ravioli appears on our Savour Menu and an Arrabiata sauce well made is delicious too!
Fine Dining -  For a celebration its hard to beat lamb – family get togethers, corporate banquets and of course on Wedding Breakfast. Served up in the glamour of the Kings Suite – lovely.  Ideally I think,  served in classic style with fondant potatoes, a rosemary infused jus and mint jelly or a slow braised lamb shank; more brasserie inspired but equally nice, suits Savour Restaurant.
We're lucky, we get great fish here. The baked Tomato and Herb crusted Cod is a signature dish at the Ormond…its served with a Prawn & scallion cream but brides seem to choosing Sea bass; its very pretty on the plate with tomato, aubergine, courgette and lemon caponata and mini capers.
Local Food - Kilkenny has developed a real foodie focus in recent years – its sits well with its reputation as a craft centre I suppose and we've got some great artisan producers in the county and they feature on our menus here too.  Rod & Julie's Highbank Orchard Apple Syrup – you'll find as an accompaniment on a cheese plate or just as easily, in a cocktail poured over gin in the bar. Knockdrinna Cheese and Goatsbridge Trout are 2 well known producers from a few miles out the road that we like to include to give guests a chance to sample local. They get a great reaction – provenance of food is such a big thing now.
Dessert is the highlight of a meal for some and we find that it's the 'old favourites' that are the most loved. Sticky toffee pudding and Raspberry Bakewell are comfort desserts and English Custard Tart is seeing a revival along with Crème Brulees with our house shortbread.
---