Lunch at Kilkenny Ormonde's Castle Lounge
A Popular Meeting Place for Lunch or Tea in Kilkenny City
Very much the epitome of Kilkenny living and relaxation, the Castle Lounge has gained a reputation as being the meeting place for excellent food and service. Enjoy barista coffees, one of our fine teas with homemade cake, or a scone or something from our Bakery Corner perhaps? The Castle Lounge offers an all day menu with Morning options like Breakfast Brioche Bun or French Toast or something at Lunchtime like soup and brown soda bread, a wrap or a Cobb salad and for that special treat, Afternoon Tea is the perfect choice.
Sit back, relax in this restful, light-filled space with its deep-seated armchairs and sofas.
Unwind and let us look after you – you deserve a break!
LUNCHTIME MENU
Soup of the Day with Homemade Brown Soda Bread €5.00
Seafood Chowder with Pastis, Guinness & Oatmeal Bread €6.00
Buttermilk Fried Chicken Goujons with Rocket Salad, Lime & Sriracha Mayo & Homemade chips €10.00
Classic Cobb Salad
Romaine & Watercress, Blue Cheese, Eggs, Tomatoes, Avocado,
Sweetcorn, Crispy Bacon, Grilled Chicken & Buttermilk Ranch
Dressing €12.00
Small Cobb Salad - Starter portion without Grilled Chicken €8.00
Club Sandwich Roast Turkey, Boiled Egg, Tomato, Ham Hock, Baby Gem,
Marie Rose Sauce €8.50 Add Chips €1.50
Cajun Spiced Chicken Breast Wrap Dressed Leaves & Homemade Chips €8.00
Sandwich Selection on brown or white bread, served with side salad & kettle crisps €6.00 Toasted €7.00
Choose any combination of filling from options Ham, Cheese,
Chicken, Tuna & Sweetcorn, Lettuce, Onion, Tomato
See the Castle Lounge Menu here Castle Lounge Menu

AFTERNOON TEA
- Selection of freshly cut Finger and Open Sandwiches -
- Homemade Fruit Scones with Fresh Cream, Butter and Homemade Jam -
- Assortment of Mini Desserts freshly prepared by the Pastry Kitchen Team -
All accompanied by freshly brewed tea or ground coffee
Afternoon Tea €19.95 per person
Make an occasion of it and add a glass of Bubbly for €25 per person.
Please note that from 1 January 2019 Afternoon Tea is €21 per person or if you'd like to add a glass of bubbly, €27 per person
Served daily 2.30pm – 5pm.
Pre-booking is advised. Call +353 56 7750200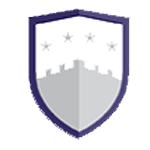 Castle Lounge Opening Hours
Light Snacks: 9.00am – 12.30pm
Lunch Menu with Daily Lunch Specials 12.30pm – 2.30pm
Full Menu Available: 2.30pm – 5.00pm