Family Activities in Kilkenny
Kilkenny Ormonde is within moments of some of Kilkenny's best family activities
Kilkenny Ormonde Hotel, located the heart of Kilkenny City, is one of the top Family Hotels in Kilkenny. This family friendly hotel in Kilkenny is in an ideal location to allow you to make the most of a number of exciting activities and events on your very doorstep. The hotel also provides a number of family friendly amenities and services all of which are detailed below.
Hotels with Kids Clubs are hard to find. That's why the Kilkenny Ormonde Hotel offers Stars Club from 6pm - 10pm during holiday time so that your children can enjoy their holiday too! The ideal choice for Family Hotels in Kilkenny.
Please note that we are no longer operating a Kids Club and the current COVID 19 restrictions mean that pre-booking applies in the Leisure Club and Swimming Pool.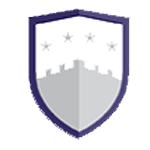 Things to do in the Kilkenny Ormonde Hotel for Kids:

Feed the Ducks in Kilkenny Castle Park – Complimentary bread upon request
Kids DVD's
Kids Menus
Family Dining Menu 
Spa Treatments at KO Spa & Beauty for Mum & Dad.
Kids pool in the Kilkenny Ormonde Leisure Club & 21m pool, Kilkenny City's only hotel with a swimming pool and leisure facilities

Variety of places to visit see list attached with useful city map