Afternoon Tea
The Castle Lounge has long been the meeting place for locals and visitors alike in the heart of Medieval Kilkenny City.  Where better to arrange to meet family or friends for a catch-up; to celebrate a birthday, an engagement or simply to drop your shopping bags and sink into one of the lounge's relaxing chairs and enjoy Traditional Afternoon Tea, served daily from 2.30- 5pm.
Start with a savoury selection of sandwiches including a wrap, finger and an open sandwich. This is followed by delicious homemade scones with cream and a homemade preserve and then treat yourself with divine mini desserts; all accompanied by freshly brewed tea or ground coffee - Afternoon Tea costs €19.95 per person or make an occasion of it and add a glass of Bubbly for just €25 per person. Please note that from 1 January 2019 Afternoon Tea is €21 per person or if you'd like to add a glass of bubbly, €27 per person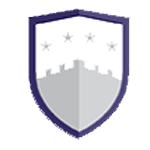 Tripadvisor Review Afternoon Tea
"Had a fabulous afternoon tea here on 15 December. The hotel has a lovely relaxing feel to it. The seating is well spaced and very comfortable. The staff could not be more helpful. The tea is just devine. Open Turkey, Salmon and Duck pate sandwiches, tiny scones with homemade raspberry jam, mince pies with beautifully crisp perfect pastry, smoothie, brownie, cheesecake and more. As much tea as you need. Perfect. I will go back soon. Just love it. 
The location is great for shopping too. The staff are welcoming and helpful too. Can't wait for next trip here."

Stayed: December 2017, travelled with friends
AFTERNOON TEA
Treat yourself to Afternoon Tea. Sit back, relax and let us look after you – you deserve a break!
- Selection of freshly cut Finger and Open Sandwiches -
- Homemade Fruit Scones with Fresh Cream, Butter and Homemade Jam -
- Assortment of Mini Desserts freshly prepared by the Pastry Kitchen Team -
Accompanied by freshly brewed tea or ground coffee
Afternoon Tea €19.95 per person
Add a glass of Bubbly for €25 per person.
Served daily 2.30pm – 5pm.
Please note that from 1 January 2019 Afternoon Tea is €21 per person or if you'd like to add a glass of bubbly, €27 per person