Family Hotels Near Castlecomer Discovery Park Kilkenny
25 minutes drive from the family friendly Kilkenny Ormonde Hotel
Comprising of 80 acres of natural woodland, boating, treetop walk, hand-crafted fairy village, orienteering trails, and Ireland's longest over-water zipline, this exciting 'young' park has something for all the family. The coal mining exhibition, café, design craft workshops and junior obstacle course ensure all ages can have a fun and active day. Located just a short 25 minute drive outside Kilkenny.
Website: www.discoverypark.ie
Email:  info@discoverypark.ie
The longest twin ziplines in the Republic of Ireland are a super attraction but there really is a whole day of fantastic activities to be experienced for visitors of all ages so, come see for yourself!
Tree-Top Adventure Walk, Climbing Wall & Leap of Faith
Some activities are weather permitting and advance booking required.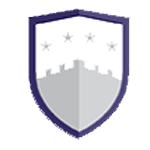 "It comprises a series of complicated rope walkways that are as much a mental challenge as a physical one. Safety is paramount, but you can't help but feel on the edge of terror as you grapple with each new challenge"
(Irish Times) 
Discover your inner climber by completing the Tree Top Adventure Walk. Launched in Summer 2012 this has proven to be one of our most popular attractions. Walking high above the Sycamore tree tops, 10 metres above the ground, this 140 metre long course gives a birds-eye view of the park to those brave enough to venture up! Perfect for a family adventure, team building, or corporate groups we encourage you to take the path in the sky!
Cost: €12.50 per person with a 10% discount for a family of four (2 adults, 2 children) doing the Tree-Top Walk only. Bundle deals also available in conjunction with Climbing Wall & Leap-of-Faith activities (All 3 = €20 per person discounted bundle deal).
Note: Minimum height and age restrictions apply. Age 7+ (1.2m height). Pre-booking essential.
Zipline & Advanced High Rope Courses
A sensational experience not to be missed! 
Pre-booking essential 056 4440707.
 
Castlecomer Discovery Park is home to the longest over-water zipline in Ireland! It is 300 metres long and 35 metres over ground at its highest point. Visitors zip over our stunning woodland, two lakes and 17th century hand-restored bridge.
The exhilerating zipline is accompanied by the Advanced High Ropes Course. Set on an octagonal frame, this presents a series of challenges in the form of nets, ropes, wooden bridges etc. The Advanced High Ropes Course is more challenging than the Tree-Top Adventure Walk Course.
It is particularly suited to groups and for team-building exercises. Cost: Zipline only is €15 per person. Advanced High Ropes Course only is €15 per person. Bundle of Zipline and Advanced High Ropes Course is €25 per person.
Please note: Restrictions apply. Zipline and Advanced High Ropes Course participants must be age 12+, minimum height 1.3m and maximum 120kg weight.
The Zipline and Advanced High-Ropes Course was built by world renowned high ropes and adventure park experts, Skywalker Adventure Builders, from Holland. They are constructed in Douglas Fir wood, chosen for its strength, resilience and sympathetic blending into the surrounding woodlands.
Please note pre-booking is essential for Zipline & Advanced High Ropes Course. Pre-booking essential 056 4440707. Outdoor activities open Saturdays and Sundays only from 12pm-3pm (weather-permitting). 
Reception, Coal-Mining Museum, Woodland Trails, Orienteering and Jarrow Café open daily. Design craft workshops all have individual opening hours – contact individual makers for details. 
1st hour parking is FREE; €3 for up to 3 hours; €4 for all day parking.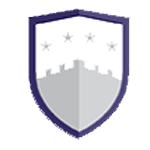 "The level of professionalism was superb and I would recommend that anyone who has a fear of heights or a lack of self-belief try it out. Or if, like me, you think you're Superman, give it a go – when you freeze mid-air and need a daughter to talk you through it, your ego will come back to earth with a bang." The Tree Top Walk Adventures
– (Irish Times, August 10, 2013)
Enjoy a day out at Castlecomer Discovery Park & Stay at Kilkenny Ormonde Hotel
Stay at Kilkenny Ormonde Hotel. Our 118 contemporary guestrooms offer comfortable space for you to relax in after spending time exploring the great city of Kilkenny. Our rooms are generous in size and have a bright and airy feel with all the comforts you'd expect in a contemporary, urban hotel. Guests also enjoy free access to our hotel's Leisure Centre which includes a 21m pool, children's pool, fully equipped gym, sauna and steam room while there is also an opportunity to treat yourself to a pamper day at KO Spa.
 Book your stay with us direct on our site by clicking here.