Family Hotels Near Castlecomer Discovery Park Kilkenny
25 minutes drive from the family friendly Kilkenny Ormonde Hotel
Awarded "Best Activity Provider" by the Irish Independent Reader Travel Awards for 2022
Comprising of 80 acres of natural woodland, boating, treetop walk, hand-crafted fairy village, orienteering trails, and Ireland's longest over-water zipline, this exciting 'young' park has something for all the family. The coal mining exhibition, café, design craft workshops and junior obstacle course ensure all ages can have a fun and active day. Located just a short 25 minute drive outside Kilkenny.
Open Every Day from July 1st until August 31st. Open all year for Groups. The park and car park is open every day for walkers year round. Please be aware that some activities are weather permitting and advance booking may be required. 
Please wear closed toe footwear and bring a rain jacket - because our weather can be a little unpredictable in Ireland.
Note: Minimum height and age restrictions apply. Age 7+ (1.2m height). Pre-booking essential.
Website: www.discoverypark.ie
Email:  info@discoverypark.ie
Summer at Castlecomer Discovery Park
 The Discovery Park has two high ropes courses, one is for visitors over 7 and is called the Tree Top Walk, the other is for those over 12 years old (up to 100!) and is called "The Octagon". Both require you to navigate obstacles high in the trees.  You will feel a huge sense of achievement when back on terra firma.
Accompanying the Octagon is Ireland's longest zipwire, 308 meters long over 2 lakes, its pretty fun to whizz over those enjoying a leisurely pedal boat ride below.  This activity is for visitors over 12 and we are strict about that, for your own safety.
For younger visitors, the Junior Adventure Course which was redeveloped in 2022 is a wonderful healthy activity for young (under 8's) visitors as they learn to climb and navigate various elements. This is packaged with the hugely popular Giant Bouncing Nets, which does exactly what it says on the tin, it's a giant trampoline!
Archery is one of the Park's most popular activities, for visitors over 7 you - try your hand at being Robin Hood for a little while.
New state of the art pedal boats are really easy to pedal and a lovely way to enjoy a leisurely half hour on the lake. Kayaking on our lower lake; this is one of the nicest places in the whole park. There are daily sessions every day of 30-minute slots where you can try out the sport, or there's the option of instructor led sessions that last for two hours in the morning and evenings.
 Nestled in the woodlands, "The Canopy Café" serves delicious coffee which is roasted in Waterford by Coffee House Lane. There are sweet treats and ice cream too.
The Coal Mining Museum is a great audio-visual experience that takes you through the science behind the coal seam formations to the life of a coal miner.  Great for rainy days or if you are interested in Geology or industrial heritage.
The former stable yards of the Wandesforde Family, have been restored to house craft makers, artists and bespoke retailers.  Check out Rosemarie Durr Pottery, The Snug Room or get some jewellery made for yourself. At the heart of the Craft Yard is The Jarrow Restaurant  - you might like to grab a coffee and head down to the children's playground which is beside our Tree Top Walk.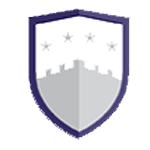 "It comprises a series of complicated rope walkways that are as much a mental challenge as a physical one. Safety is paramount, but you can't help but feel on the edge of terror as you grapple with each new challenge" (Irish Times) 
Zipline & Advanced High Rope Courses
A sensational experience not to be missed! 
Pre-booking essential 056 4440707.
 
Castlecomer Discovery Park is home to the longest over-water zipline in Ireland! It is 300 metres long and 35 metres over ground at its highest point. Visitors zip over our stunning woodland, two lakes and 17th century hand-restored bridge.
The exhilerating zipline is accompanied by the Advanced High Ropes Course. Set on an octagonal frame, this presents a series of challenges in the form of nets, ropes, wooden bridges etc. The Advanced High Ropes Course is more challenging than the Tree-Top Adventure Walk Course.
Please note: Restrictions apply. Zipline and Advanced High Ropes Course participants must be age 12+, minimum height 1.3m and maximum 120kg weight.
Reception, Coal-Mining Museum, Woodland Trails, Orienteering and Jarrow Café open daily. Design craft workshops all have individual opening hours – contact individual makers for details. 
For details of Prices and to Book all your activities at www.discoverypark.ie/booking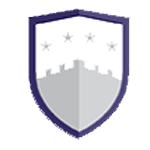 "The level of professionalism was superb and I would recommend that anyone who has a fear of heights or a lack of self-belief try it out. Or if, like me, you think you're Superman, give it a go – when you freeze mid-air and need a daughter to talk you through it, your ego will come back to earth with a bang." The Tree Top Walk Adventures – (Irish Times)
Enjoy a day out at Castlecomer Discovery Park & Stay at Kilkenny Ormonde Hotel
Stay at Kilkenny Ormonde Hotel. Our 118 contemporary guestrooms offer comfortable space for you to relax in after spending time exploring the great city of Kilkenny. Our rooms are generous in size and have a bright and airy feel with all the comforts you'd expect in a contemporary, urban hotel. Guests also enjoy free access to our hotel's Leisure Club which includes a 21m pool, children's pool, sauna, steam roo, Jacuzzi and fully equipped gym.
 Book your stay with us direct on our site by clicking here.
Exclusive Kikenny Ormonde Hotel Guest Discount - Book and Save 10%
Castlecomer Discovery Park offers a 10% discount to guests of the Kilkenny Ormonde Hotel 
Please enquire on check in at the hotel and you will be given a unique discount code, entitling you to 10% off activities at Castlecomer Discovery Park 
Go to www.discoverypark.ie
Discount applies to online bookings only.