Hotel in Kilkenny City Centre with a Swimming Pool & Gym
Kilkenny Ormonde Hotel Swimming Pool, Leisure Club & Spa
Please note that COVID-19 guidelines prevent us from operating our Kids Club and certain capacity restrictions and pre-booking may apply in the Leisure Club and Swimming Pool. Under current restrictions the Sauna, Steam Room, Jacuzzi and Spa Relaxation Room are not in operation and Fitness Classes are not permitted at this time.
Kilkenny Ormonde Hotel is the only hotel in Kilkenny City Centre with a swimming pool. Our leisure club features a 21m indoor swimming pool as well as a kiddies pool, Jacuzzi, Sauna, Steam Room and Gym in Kilkenny City. Our fully equipped gymnasium with a fixed weight and free weight area and an aerobic studio.
Guests at Kilkenny Ormonde Hotel may like to take part in one of our fitness classes at our leisure club during their stay (subject to availability). Choose from the extensive range of classes available at the Kilkenny Ormonde leisure club on our timetable which includes indoor cycling, suspension training and toning classes; among other fitness classes.
 Kilkenny Ormonde Hotel Leisure Club Facilities
Residents are welcome to use all of the leisure club facilities...
21m swimming pool
Fully equipped gym
Personal Training
Fitness Classes
Complimentary Parking - 2 hours free for non residents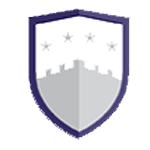 If you would just like to relax during your stay at Kilkenny Ormonde Hotel, then try our steam room, sauna and jacuzzi. Kilkenny Ormonde's steam room, sauna and jacuzzi offers a nice post workout treat and also makes the perfect complement to a visit to KOSpa. Kilkenny Ormonde Spa is an oasis in the heart of Kilkenny City where you can enjoy a range of VOYA organic, face and body treatments as well as all the finishing beauty touches. Spend some time in the Relaxation Room at KO Spa before or after your treatment and make this time part of your wellness journey at Kilkenny Ormonde Hotel. 
Kilkenny Ormonde Leisure Club is Kilkenny city's finest gym, boasting a superbly equipped space. Our gym is set out comfortably over two floors and offers a genuinely friendly service with your needs at the centre of its operations. 
Get moving on our broad range of gym equipment or be invigorated in our Aerobics Studio; all located in a great Kilkenny City Centre location with car parking immmediately adjacent.
Please note that due to the introduction of Level 5 of the Government's 'Living with COVID-19' plan, Fitness Classes have now moved online. Please email or message the Club via Instagram or Facebook to get a link to classes which are FREE  to all; members and non members, during lockdown.
We offer a wide range of gym membership categories. To book a free trial or discuss membership please contact our team:
To learn more about Leisure Club Membership
Email: ormondeleisure@kilkennyormonde.com

Call:  056 7750201
Click here to view our Price List or download the Ormonde Membership Pack 

* Please note that swimming caps are compulsory in swimming pool and can be purchased from Leisure Club Reception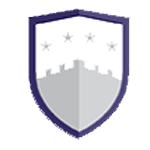 KO Spa at Kilkenny Ormonde Hotel opens the door to luxury and sheer bliss!
Experience the ultimate in relaxed 'me time' and calm with a spa day at KO Spa.
KO Spa features beautifully appointed treatment rooms and a wonderfully calming Relaxation Room. Our therapists work with the VOYA product range of renowned Irish organic beauty from the sea and offer all the finishing beauty touches that you might enjoy during your stay.  
For more information email kospa@kilkennyormonde.com or call direct on 056 7750207
Why not check out some of our great value Kilkenny Hotel Rates! Offering great value deals on hotel rates including our great value Kilkenny Spa Deals.