Kids Club at Kilkenny Ormonde Hotel
The only hotel in Kilkenny City Centre with a pool and a kids club.
Please note COVID-19 guidelines prevent us from operating our Kids Club during Summer 2021 and certain capacity restrictions and pre-booking applies in the Leisure Club
Hotels with Kids Clubs are hard to find, especially those in the very heart of Kilkenny City with leisure centre facilities.  That's why Kilkenny Ormonde Hotel offers Stars Club every evening during holiday time so that your children can enjoy their holiday too! The ideal choice for a family hotels Kilkenny has on offer.
At the "Stars Club" Children are safely entertained with varying activities daily. While the kids make the most of the play equipment and supervised activities, you can take some time out to enjoy the hotel's leisure facilities.
Free Evening Sessions from 6pm - 10pm during midterm breaks throughout the year, after Christmas and for the months of July & August. 
Stars Club features two hours of play time and activities followed by a movie each night. 
Families are always welcome at The Kilkenny Ormonde Hotel. Room types ideal for families provide 1 double and 1 single bed as well as camp or cot as requested at time of booking.
In addition to our fantastic Stars Club, Kilkenny Ormonde Leisure Club also welcomes families, boasting the city centre's only 21m pool and designated children's pool.
For parents requiring babysitting services, our Team are happy to assist. We are proud to be one of the top family friendly hotels in Kilkenny. For bookings, please phone 056 7750200 or email info@kilkennyormonde.com.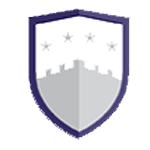 Take a look at the attached list of fun things for Kids to do in Kilkenny - Kilkenny For Kids.
View our Kids Menu here.
THE IDEAL CHOICE OF HOTEL WITH KIDS CLUB