Spa Breaks at The KO Spa Kilkenny
Pamper yourself in this oasis of calm with a Spa Day at KO Spa at Kilkenny Ormonde Hotel
KO Spa in Kilkenny City Centre features six beautifully appointed and luxurious spa treatment rooms. Our therapists work with the VOYA product range of renowned Irish organic beauty from the sea, which works with the soothing hands of your therapist to deliver spa treatments that will soothe and rejuvenate you. If you just need a little space, then the Relaxation Room in itself has healing powers. Experience it for yourself by booking time at the KO Spa or treat yourself to the ultimate in pampering with a spa day at Kilkenny Ormonde Hotel now.
KO Spa is a must on your 'to do' list in Kilkenny. This oasis in the hear of the city makes the Kilkenny Ormonde the perfect Spa Hotel in Kilkenny.
Take a look at our KO Spa brochure to explore the full range of VOYA Facials and Body Treatments; including massage, exfoliations and wraps. 
KO Spa Treatment Menu
VOYA Back, Neck and Shoulder Massage – 30 mins €60
An invigorating massage that rejuvenates your skin by deeply infusing it with the world's only organic seaweed oil from VOYA. This seaweed oil renews damaged skin cells, adds tone and elasticity and combats cellulite and the signs of ageing.
VOYA Foot and Leg massage – 30 mins €50
A foot and leg massage is an incomparable pleasure, which not only relieves fatigue, leaves leg muscles and the body in tone, but also is a unique relaxing procedure.
VOYA Full Body Exfoliation – 30 mins €50
The ultimate treat for tired and dull skin. The anti-oxidants of our mineral rich seaweed, combined with massage oils offer a powerful organic way to glowing skin.
VOYA Signature Facial– 45 mins €60
Suitable for all skin types. Includes a deep cleanse, rejuvenating exfoliation and hydrating mask. Enjoy a relaxing scalp massage
Seaweed Eye Marine Treatment Facial - 45 mins €70
Organic laminaria digitate seaweed eye patches are hand harvested from the wild Atlantic Ocean. This is the ultimate treat for refreshing and rejuvenating tired eyes.
VOYA Organic Warmed Spices Mud Wrap - 70 mins €110
The seaweed is taken fresh from the ocean and its purifying elements are encapsulated in this rich mud wrap. The extract is rich in potent anti-oxidants and minerals. Definitely for the results driven client, this wrap offers immediate and noticeable effects to the skin, including firming and toning the body. This is a serious detoxifier, metabolism stimulator and a natural anti-ageing boost.  
Pamper yourself with this treatment bundle
VOYA Express Facial
Plus
VOYA Back, Neck and Shoulder Massage
€80 on Weekdays €90 at weekends
This offer gives you one hour of treatment time worth €120 
Guests at KO Spa also enjoy full access to the Ormonde Leisure Club
Our leisure club features a 21m indoor swimming pool with kiddies' pool, on-deck Jacuzzi, wood Sauna and Steam Room as well as a fully equipped gym with a fixed weight and free weight area and an aerobic studio.  Our gym team, including a Personal Trainer is on hand to advise on your gym training regime and general well-being. Guests are welcome to join a Fitness Class during their stay. Please do feel free to contact the team to discuss your fitness needs.  
Relax further in the steam room, sauna, and jacuzzi which as well as offering a nice post workout treat, makes the perfect complement to a visit to KOSpa.
For more information email kospa@kilkennyormonde.com or call direct on 056 7750207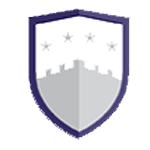 KO Spa Opening Hours 
Open daily Tuesday to Sunday from 10am till 6pm
Closed on Mondays 
 
Tel:  056 7750207 or Email: kospa@kilkennyormonde.com
The Kilkenny Ormonde Hotel offers a great selection of spa breaks, including Spa Treatments with one or two night's accommodation and a choice of dinner, Afternoon Tea or some bubbly – all designed to ensure you have a great time and make the most of your stay in Kilkenny City. These are ideal as romantic breaks for couples or pamper breaks with the girls.